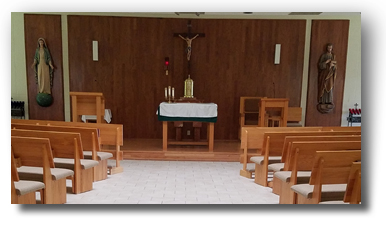 St. Andrew the Apostle is a Catholic Church located in Lexington, Tennessee. We are part of the Catholic Diocese of Memphis, Tennessee.
We hope you will look around and learn more about us – and please stop by and visit if you're in the area.
Announcements
Mark Your Calendar
May 31st – June 1st – "Living the Message of Fatima" with guest speaker – Sister Rita Marie at St. Mary Catholic Church, Camden, TN. Click HERE for more information.
St. Andrew the Apostle
895 N Broad St.
Lexington, TN 38351
Phone: (731) 968-6393